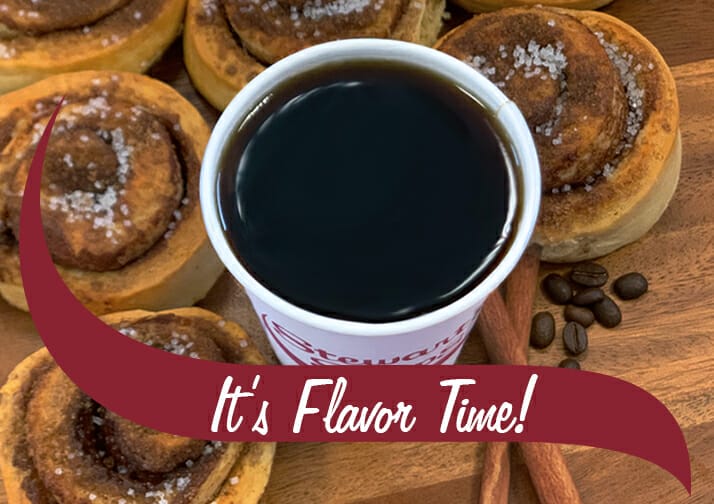 We are on a ROLL at Stewart's Shops!
Stewart's Cinnamon Sugar Roll Hot Coffee made its way back into shops.
Indulge in the fresh baked taste of rich vanilla with creamy butter, sweet sugar, and brown bakery cinnamon flavor. It tastes just like the warm, sweet fluffy dough at the core of a fresh cinnamon roll.
Not enough Cinnamon for your taste? Pair this coffee with a Stewart's warm and tasty cinnamon roll. Double the deliciousness!
Enhance your coffee with International Delight's Cinnabon® flavored coffee creamer, available in all shops. Perfect for hot, iced coffee and cold brew!
Get this tasty coffee while you can; it's available for a limited time!
Stewart's Shops is Your Coffee Shop!