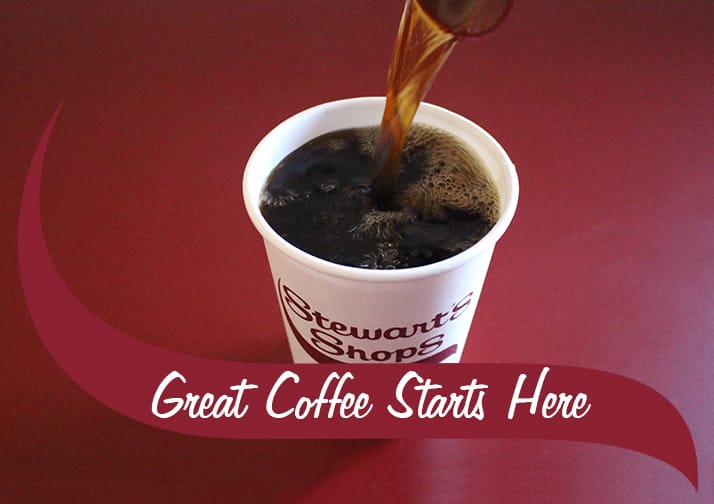 Stewart's Shops is YOUR coffee shop. Our unique coffee is created with our own special blend of coffee beans that gives it that one-of-a-kind flavor that you know and love. And best of all, you can make it exactly how you like it! Add your favorite fresh and local Stewart's milk or half & half, or go for an International Delight ® flavored creamer. Right now, you can find limited edition Fruity Pebbles International Delight creamer at our shops. Try it out while it's here!
With tons of coffee flavors to choose from, there's something for everybody. For those who love a classic cup of coffee our House Blend, Richer Roast, or Decaf are the perfect options! If you want a little flavor, we've got delicious brews like Hazelnut, French Vanilla, Blueberry Crumble, or Maple French Toast. We also offer rotational flavors perfect for every season, and we have a customer favorite returning to the coffee counter very soon, so stay tuned!
Looking for something a bit more refreshing? We've got you covered with lightly sweetened iced coffee and unsweetened cold brew. Just ask a Partner, and they'll make it exactly how you like it.
Did you know that Stewart's Shops offer discounts on our coffee for customers using a refillable mug? Get your hot coffee for just $1.20 (+tax), when you go green and use any refillable mug up to 32oz!