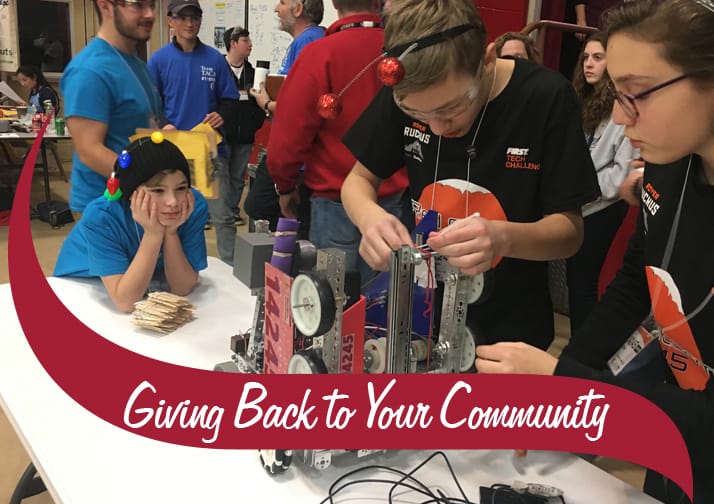 Just last week, Stewart's Shops/Dake Family provided donations to 76 groups totaling over $20,203! These donations were made in the form of product, gift certificates, and monetary support. Stewart's Shops and related family foundations support local charities, donating $7.5 million annually.
Below is a list of organizations that received support the week of March 11th.
Learn more about our contributions and how to request a donation here.
Adams Revitalization Committee
Adirondack Central School
Adirondack Youth Hockey
Albany County Crime Victim and Sexual Violence Center
American Maple Museum
Argyle Youth Commission
Athens Street Festival
Ausable Valley Central School
Averill Park Wrestling Association
Banana Splits, Holland Patent
Beacon High School
Berkshire South Regional Community Center
BOCES, Albany
Brasher Stockholm Recreation Commission
Catholic Charities Delaware Otsego Schoharie
Catskill Middle School
Champlain Valley Educational Services
Chapman Historical Museum
Cherry Valley Springfield Central School
Church of Jesus Christ of Latter Day Saints, Poughkeepsie
Clinton Community College
Cohoes City School District
College of Saint Rose
Cooperstown Graduate Program
Cub Scout Pack 830
Cub Scouts Pack 51, Broadalbin
Cub Scouts Pack 23, Hamagrael
Currier Memorial School
Downtown Schenectady Improvement Corp.
Dutchess Community College
Friends of Ira Town Hall
Fulton County ARC, Lexington Center
Geyser Road School
Gilboa-Conesville Central School
Girl Scout Service Unit #134
Goff Middle School, East Greenbush
Gouverneur & St. Lawrence County Fair
Granville Elementary School
Greenfield Yellow Jackets
Hilltop Volunteer Fire Department
Home Made Theater
Hoosic Valley Elementary
Israel AME Church, Albany
Joseph House & Shelter, Troy
Kings School, Lake Luzerne
Latham Lassies Softball League
Lowville Wrestling Club
Mamakating Knights of Columbus
Massena Drug Free Coalition
Massena Figure Skating Club
Massena Little League, Inc.
Mohawk Fisher Elementary School PTO
Oak Hill School
Provisions Community Food & Storehouse
Ralph W. Perry Junior High School
Ronald B. Stafford Middle School
Rosendale Elementary, Niskayuna
Roy C. Ketchum Interact Club
Rutland Community Cupboard
Sacred Heart Church, Stamford
Salem Central School
Schenectady County Community College
Schroon Lake Central School
Seaway Valley Prevention Council
Shenendehowa Track Booster Club
Siena College
St. Ambrose Church
St. Therese's Chapel
Tanglewood Elementary HSA
Theater Barn
Ticonderoga Fireman's Ladies Auxiliary
Town of Lee Little League
Troy School #18
Whiteside Church
Worcester Central School PTA
Worcester Food Pantry