Contamination cleanup, regulation, and constant monitoring are all part of our community responsibilities.
Stewart's Shops Responsibility:
By cleaning up ground/soil contamination that was left behind by previous land owners, running compliant facilities and training employees for vigilance, we can avoid negatively impacting the environment/our neighborhoods, save costs, create goodwill with the public, and increase the amount of trust and credibility we have with regulatory agencies.
Examples of Stewart's projects that have made a positive impact:
Liverpool Shop   
Rouses Point Shop   
Yorkville Shop
In these three cases, the previous owners were unable to afford cleanup and neighbors needed it to get done. We removed all contamination that was left over from the previous business owners and installed our double walled tanks with all necessary precautions. Actions like this are truly meaningful, not only for the community but also for the regulatory agencies that have been monitoring those locations in the past.
Stewart's Shops & Regulatory Agencies:
Regulatory agencies have expressed their satisfaction when Stewart's Shops takes on existing fueling stations because they know we'll clean up any legacy contamination and run a tight and compliant facility going forward.
The goal is to always strengthen our communities!
One of our Geologists calls Stewart's Shops a "White Knight" for many communities. This is because we're not afraid to spend more money to make things right. All our properties are cleaned before reselling or building a shop.
Stewart's Shops is a vertically integrated company, this means:
We have more control over operations.
We can take a flexible approach to each project.
We have the ability to be more nimble than competitors, and make decisions quickly & efficiently.
Our vertical integration allows us to act as a neighbor in the communities we are a part of, which fits with our culture of long-term thinking.  We live in the communities we serve, we own (with few exceptions) all our real estate, so we care about the health of our properties and neighbors.
We are a direct contact company.
Communication and problem solving are done right on site. This saves time and money by not working with outside vendors. It also helps us maintain control (employees and cost), cuts out unnecessary mark-ups, and enables us to negotiate pricing directly as an "owner" rather than an uninvested third party.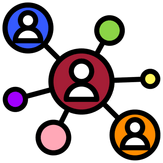 Precautionary measures are taken very seriously by Stewart's Shops.
We're a local family-owned company and our reputation and relationship with our communities means more to us than some of the other companies who are not local.  It's the same attitude that drives our Holiday Match Program that invests in our communities and increases good will back and forth.