304 Troy Rd.
Rensselaer
NY
12144
Hours
| | |
| --- | --- |
| Thursday | |
| Friday | |
| Saturday | |
| Sunday | |
| Monday | |
| Tuesday | |
| Wednesday | |
Shop Features: ATM, Beer Cave, Car Wash, Coffee, Diesel, EBT, Fast Food, Free Air, Gas Station, Ice Cream, Restroom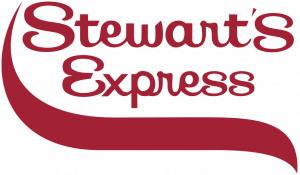 Stewart's Express North Greenbush, #494 is a local, family/employee owned and operated gas station & convenience store that offers fuel services, as well as a variety of food-to-go items including breakfast, lunch, and dinner items,  hot coffee and large selection of signature ice cream, available in half gallon or pint.
Fill up with Stewart's Shops:
Fuel
In addition to regular unleaded gasoline, this location offers diesel. Our gas stations require no pre-pay to make it quick and easy for our customers.
Ice Cream
Stewart's Shops offers ice cream made with fresh milk from local farms with quality ingredients. By sourcing locally and making our own product, we always ensure our ice cream high quality and delicious! Check our flavors of the week to see which half gallons are on sale this week.
Coffee
Stewart's coffee has a unique and delicious taste due to our own special blend of coffee beans and limited-edition flavors that you'll love!
Prepared Foods
Stewart's Shops has a variety of prepared food options offering quality and easy options for any time of day. We have breakfast sandwiches, muffins, bagels, apple fritters and more. For lunch, stop by and grab a hot prepared dish, homemade chili, make your own hot dogs, a salad or sandwich. See our food-to-go page for our full menu. Availability may vary.
We offer many more services available to you including:
Groceries / Beer
Free Air
Car Care & Accessories
Restroom
Pay Phone
ATM
EBT
Newspapers and Magazines
Lottery Tickets