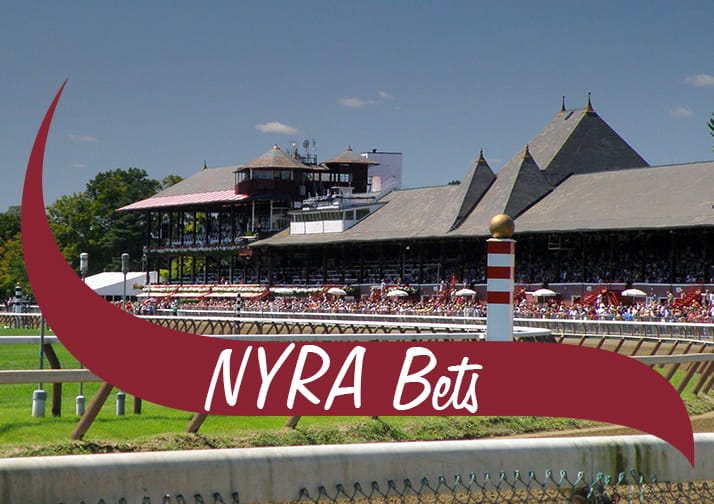 Even though Stewart's Shops has always been more bovine than equine, the Saratoga Springs based company, is proud to announce a new and exclusive partnership with The New York Racing Association to support racing in Saratoga.
NYRA and Stewart's are making betting in Saratoga more convenient than ever with the introduction of NYRA Bets Gift Cards. The gift cards, which are available in $50 denominations, can be used to deposit funds automatically into a NYRA Bets account for betting Saratoga Race Course online this summer, in addition to numerous racetracks nationwide.
The new NYRA Bets Gift Cards are available for purchase at more than 150 Stewart's Shops across the greater Capital Region, including Warren County.
NYRA Bets Gift Cards can be used to fund both active and new NYRA Bets accounts. Fans who open a new NYRA Bets account with a NYRA Bets Gift Card will be eligible for a cash match from NYRA.
What is a NYRA Bets Gift Card
A NYRA Bets Gift Card is a preloaded card containing $50 to deposit in a NYRA Bets account, America's leading online betting platform. Each card includes a unique four-digit PIN. After purchasing the gift card, fans simply enter the PIN into their new or existing NYRA Bets account. The $50 will be available immediately to use when betting via NYRA Bets. Each card comes with three simple, step-by-step instructions.
The Saratoga 2020 Meet
The 2020 meet at Saratoga Race Course, begins on Thursday, July 16. NYRA Bets Gift Cards can be used to bet on racing at Saratoga throughout the 40-day season, including the 151st renewal of the Grade 1, $1 million Runhappy Travers on Saturday, August 8 and the Grade 1, $750,000 Whitney on Saturday, August 1.
Fans can also use the gift cards to bet on racing at other tracks, including the Kentucky Derby on Saturday, September 5, and the Preakness Stakes on Saturday, October 3.
The new venture is an extension of the long-time partnership between NYRA and Stewart's Shops, which has served as the exclusive retailer of Saratoga Race Course season admission passes since 2014.
Registering for a NYRA Bets account is free. There are no processing fees or premiums applied when purchasing or using a NYRA Bets Gift Card. NYRA Bets Gift Cards are available for purchase by cash only; credit cards are not accepted. See a listing of Stewart's Shops participating locations here. 
The 2020 summer meet at Saratoga Race Course will begin on Thursday, July 16 and run through Labor Day, Monday, September 7. Following the four-day opening weekend, live racing will be conducted five days a week, Wednesdays through Sundays. The summer meet will conclude on Labor Day, Monday, September 7. Under current New York State guidelines, Saratoga Race Course will open without spectators in attendance.
Saratoga Live will present daily television coverage of the 40-day summer meet on FOX Sports and MSG Networks. For the complete Saratoga Live broadcast schedule, and additional programming information, visit https://www.nyra.com/saratoga/racing/tv-schedule.
NYRA Bets is the official wagering platform of Saratoga Race Course and the best way to bet every race of the 40-day summer meet. Available to horseplayers nationwide, NYRA Bets is currently offering a $200 new member bonus in addition to a host of special weekly offers. The NYRA Bets app is available for download today on iOS and Android at NYRABets.com.
For more information about Saratoga Race Course, visit NYRA.com/Saratoga.
Stewart's Shops & NYRA- the winning exacta!
NYRA Bets Press Conference from Stewart's Shops Corp on Vimeo.