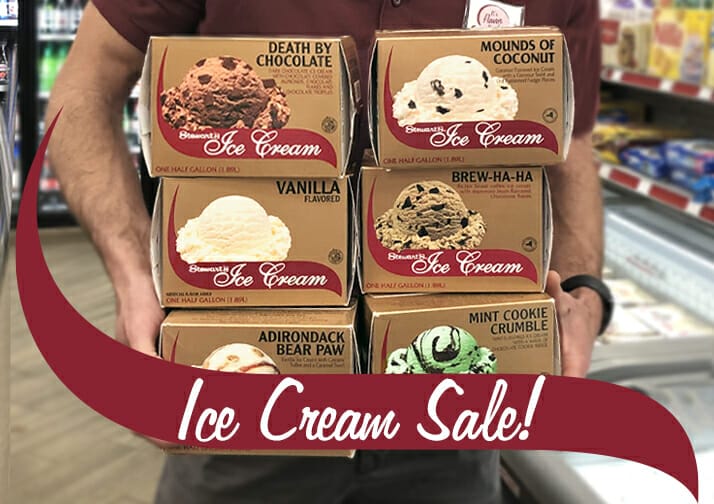 The Stewart's Half Gallon Ice Cream Sale is on, and you don't want to miss out! Now through Sunday, January 9th, enjoy your favorite flavors at an even greater value when you stock up on our full half gallons for just $3.19/each!
This is the perfect opportunity to get the whole family together for something everyone will love! There are dozens of flavors to choose from, like classic Philly vanilla, creamy Chocolate, or legen-DAIRY Peanut Butter Pandemonium. And for just $3.19, why not grab everyone their favorite flavor?
At Stewart's Shops, you can count on us for quality ice cream at a great value! We MOO (Make Our Own) for you, using fresh milk from local farms to make the delicious ice cream you know and love. And, we still have REAL half gallons, unlike the reduced sizes at the supermarkets. To see all of our half gallon ice cream flavors, click here.
What's Your Flavor?