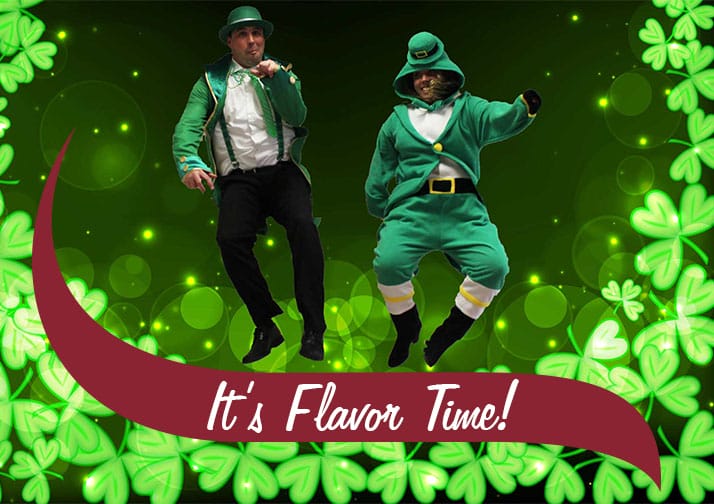 Thank you for celebrating St. Patrick's Day with us! Nothing brings a smile quite like ice cream, and with over 48,700 cones scooped up yesterday, we saw a lot of smiles!
Thank you to our customers for making this St. Patrick's Day a fun and safe experience for everyone!
We are loving the warmer temperatures, sunshine & longer days! We can't think of a better way to kick off Spring than with 50¢ single scoop ice cream cones on St. Patrick's Day! Talk about sheer happiness in a cone! (and your wallet will be smiling too).
Follow the rainbow to your local Stewart's Shop on Wednesday, March 17th for your 50¢ cone from open until close in all shops.
Feeling festive? Go green with Mint Chip or Mint Cookie Crumble.
Or try something new and go with our seasonal limited-edition flavor, Marionberry Cookie.