ICE CREAM SALE: All Half Gallons are $3.19!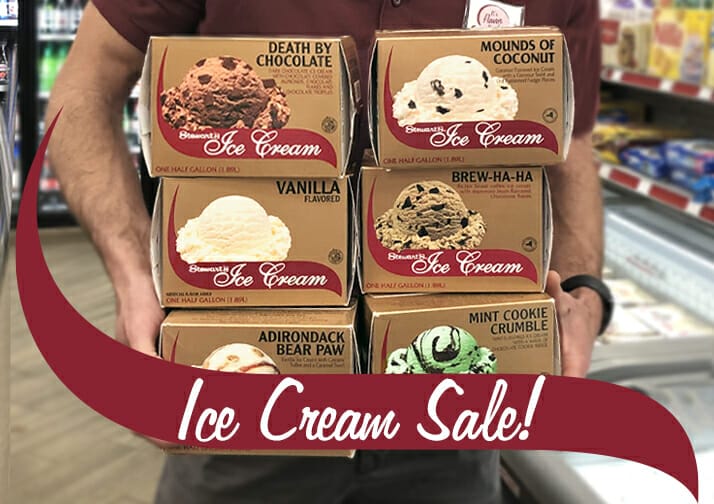 It only happens a few times a year; it's the Stewart's Ice Cream sale! Do Yourself a Flavor and pick up any half gallon of ice cream only $3.19!
All half gallons are $3.19 through Sunday, January 9th.
Get your favorite flavor of ice cream in a half gallon this week for $3.19.