$1 off Make Your Own Sundaes and Hot Fudge Sundaes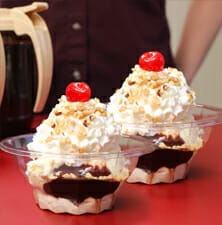 Get $1 off our Make Your Own and Hot Fudge Sundaes this week.
Have your sundae just the way you like it, add your favorite toppings over your favorite flavor of ice cream. Don't forget about the whipped cream and cherry on top!
We are Home of the Flavors!