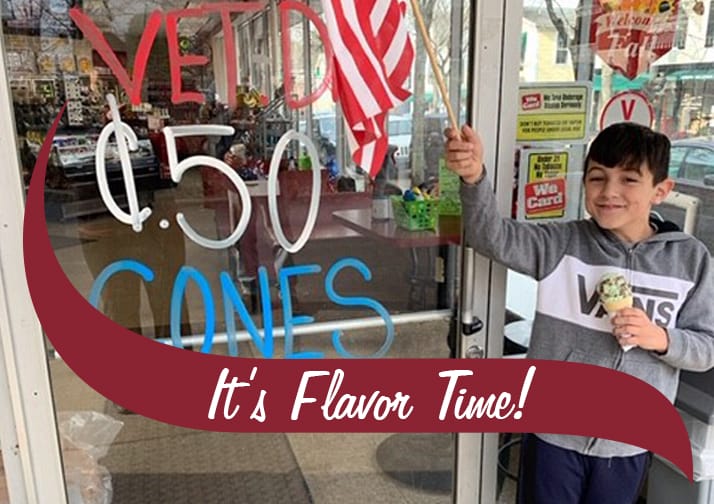 In honor of our veterans and those who continue to serve our country, we offered  50¢ single scoop cones for everyone on Veterans Day. Over 11,000 cones were served!
Stewart's Shops is proud to support veterans, not only on Veterans Day, but every day throughout the year. We support over 150 veteran's groups each year with monetary and product donations. Here are just a few of the groups we support:
Amvets, American Legion, VFW, American Gold Star Mothers, American Blue Star Mothers, Operation Adopt-A-Soldier, Destroyer Escort Historical Museum, USS Slater, Care Packages for Soldiers, Hometown Soldier Fund, Wounded Warriors Project, Army National Guard, US Navy Housing, Department of Naval Affairs, Marine Corps Veterans Association, Marine Corps League, Toys for Tots, Corp of Cadets, SO Fort Drum, Fort Drum Liaison Organization, Stratton VA Medical Center, Wreaths Across America, North Country Spouses' Club, Family Readiness (Ft. Drum, Stewart ANG).
We support our veterans with monetary and product donations all year long. Here are just some highlights:
The Veterans Day celebration at Schoharie Elementary School had 90 veterans from near and far attend their ceremony and breakfast.  Stewart's provided milk, half & half, flavored creamers, orange juice, cream cheese, coffee, cookies, and frozen pies that were enjoyed on the special day.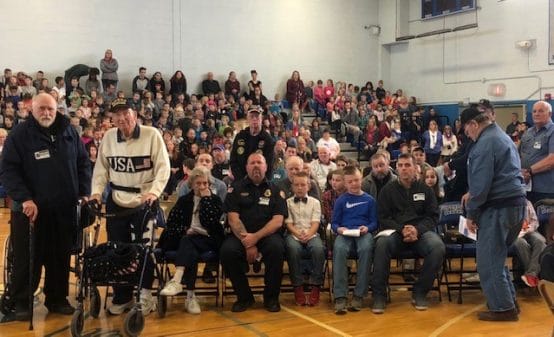 Stewart's Shops donated milk, juice, and butter to the Pancake Breakfast Fundraiser that raised over $700 for the Saratoga Veterans Chorus.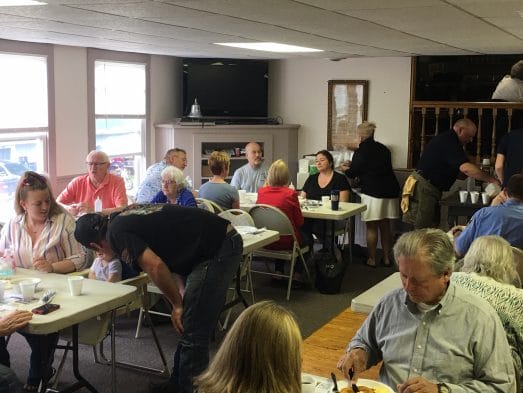 Stewart's proudly supported the Greene County Region Blue Star Mother's, Chapter NY13 with a donation of drinks for their luncheon they hosted for Veterans and the escort of the Vietnam Traveling Wall when it came to Catskill, NY in Greene County.